9 December, 2021
A Beginners Guide to MOT
As a learner or new driver, you've probably heard of an MOT, but research shows that as many as 59% of Britons are confused by the difference between a service and an MOT.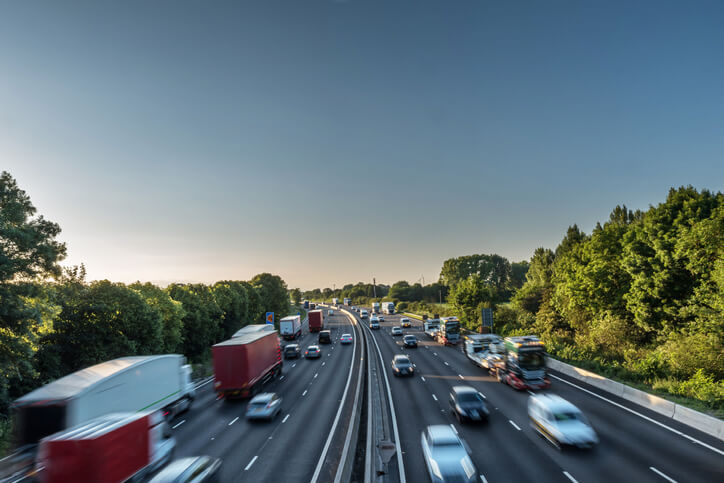 An MOT is an annual vehicle check set out by the DVSA (Driver and Vehicle Standards Agency). It ensures vehicles are roadworthy, safe and meet environmental and exhaust emissions standards. It is obligatory for your car to have its first MOT three years after being first registered, and then on a yearly basis. Prior to this, there is no legal obligation to undergo testing. There are a few exceptions to the requirements of needing an MOT, such as cars over 40 years old, but even "classics" must still be maintained in a roadworthy condition if driven.
A service is a vehicle inspection based on guidelines set out by your vehicle manufacturer rather than the DVSA; it keeps your car in a reliable, safe, and fully-functioning condition. You should follow the service intervals recommended by the car manufacturer as a minimum. In some ways an MOT test and service are quite similar and both include checks such as tyres, brakes, and seatbelts. However, a service is more comprehensive in that it covers the vehicle health and preventative maintenance – things like oil and filter changes – not just the 'safety-critical' aspects of your vehicle.
Over two thirds (67%) of our customers go out and buy a car three months after they pass their test, and many will opt for second hand. This often means the car will need to have an MOT within 12 months of purchase, so we've pulled together a handy beginner's guide in partnership with our friends at Michelin and Kwik Fit, to help you understand the rules and regulations for MOTs.
If your vehicle fails its MOT test it means it is deemed not fit for the road and cannot be driven further. You can receive a fine of up to £2,500 for driving without a valid MOT. Penalties can also include points on your licence or a driving disqualification in more severe cases. Whilst the financial costs can be steep, they are nothing compared to the risks of the safety of you, your passengers and other drivers.
How do you avoid failing an MOT?
During an MOT, a car is tested on a wide range of safety aspects including vehicle identification number, windscreen, seatbelts, emissions, mirrors and brakes.
You can find additional information about each of these components as well as other aspects of the MOT test on the GOV.UK website.
Whilst they might appear obvious, there are some pitfalls that are vital to watch out for before sending your car off for an MOT, some of which we have detailed below.
Lighting and signalling
Just under one fifth of cars fail their MOT because of an issue with their lights. Often, this will be as simple as a blown bulb. Some people retro-fit their halogen headlamps with LED bulbs to improve the brightness, but this is now grounds for an MOT fail. Make sure that you check your lights before getting your car tested – switch all your lights on and walk around your car to check they're in working order.
Tyres
A car can have every safety system known to man, but if the tyres aren't up to scratch, this is all irrelevant. It is vital to check tread depth, ideally with a tyre tread depth gauge. Don't have one to hand? This can be done by inserting a 20p coin into the grooves on the tyre. If your tyres are within the legal limit then you should not be able to see the outer band of the coin and if you can, get them checked out and changed prior to your MOT. If this is the case, we recommend our partner Michelin for new tyres you can trust.
Issues affecting a driver's view of the road
Unsurprisingly, a clear view of the road is vital for safe driving. The view can be obstructed by items such as sat-navs or air fresheners, or cracks and chips within the driver's eye-line.
Finally, book your test as soon as possible instead of leaving it till the last minute. Booking an MOT even a day late can mean your car is then only legal to drive to a test centre for an MOT.
If after reading this you've realised that your car is in need of an MOT, book one with Kwik-Fit. They only take an average of 45-60 minutes, and with over 600 MOT test centres throughout the UK, the majority of which are open 7 days a week, it's no surprise they are the UK's number 1 MOT tester.
Remember, if you fail your MOT, you can't drive away. Top tip… it's best not to leave an MOT until the day before it's due. Take your car in two weeks before the expiry date to give yourself time to fix it if needed.