RED DRIVER TRAINING COMPLETES THE ACQUISITION OF SPLINK INDUSTRIES LTD
Billingham, UK – 16th March 2023: RED Driver Training, which is backed by the private equity firms Trimountain Partners, Ashridge Capital and Downing LLP, has completed the acquisition of Splink Industries Ltd.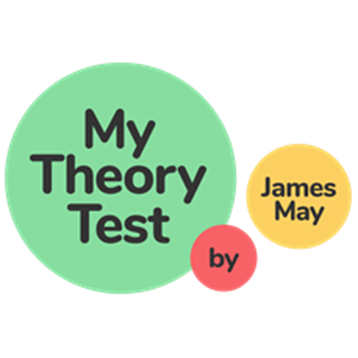 Splink Industries is the creator of the James May Theory App which was launched in 2019 in partnership with the motoring presenter of BBC's Top Gear and Amazon's Grand Tour. The James May Theory App has a large and growing number of customers who value the app's unique and structured approach to theory test training, making this the highest-rated app in the driver training sector on the Apple and Google stores.
In 2021/2022 the DVSA conducted 2.46 million theory tests in the UK, a run-rate which has continued into 2023 and there's an increasing consumer appetite to prepare and practice for the theory test using a mobile training App.

With over 1,600 driving instructors, RED Driving School operates throughout England, Scotland and Wales with significant market presence and visibility. The Company is headquartered in Billingham, County Durham and has won numerous awards such as the 2022 "National Driving School of the Year" and Feefo's 2023 "Platinum Trusted Service Award" for customer service excellence. Through its Corporate Driver Training division RED also has a sizeable share of the B2B driver training sector and was named winner in the Risk Management award category by Business Car magazine.

The acquisition forms part of the digital transformation of RED Driver Training giving the business an immediate and meaningful presence in the online training arena and will generate incremental revenue and additional new Learners for the Driving School.

The CEO of RED Driver Training is Seb Goldin, who has over 15 years leadership experience in Driver Education.

Seb Goldin commented "Moving into the Theory Test education space is a natural move for RED and will further cement our position as a leading Driver Education provider, adding immediate value for our customers and investors. The James May theory App is both highly rated and uniquely constructed to support our rapidly growing number of students.

Gus Colquhoun of Splink Industries said "Having developed the highest-rated Theory Test app over the course of the last two years, we're delighted to be joining forces with RED, the largest driving school in the country. We're very much looking forward to working with the RED team to develop further world-class digital driver training solutions."

Ali Khanbhai, Partner and Co-Founder of Trimountain Partners remarked: "The acquisition of Splink is a strategic milestone for RED as we continue to broaden and further digitise our business, solidifying our presence in the wider B2C and B2B automotive education/training and content space, with a view to incrementally accelerating our growth. We are absolutely thrilled to have the Splink team join the RED family and look forward to building on the terrific foundation they've laid to-date."
David Sherratt, founder and CEO of Ashridge Capital added: "We are delighted to have completed the acquisition of Splink, giving us a best-in-class driver theory App and cementing our position as the UK's leading driver training business. We look forward to working with the team and leveraging our customer base to further develop the business."
As part of the transaction, RED Driving School was advised on the buy-side by Porter Dobson and Jenson Solutions. Splink Industries was advised on the sell-side by Rockworth Partners and Sheridans.
Notes for editors

RED Driver Training
RED is one of the leading B2C and B2B driver training and education businesses and the largest driving school in the UK teaching in excess of 100,000 people to drive each year. More details can be found at www.reddrivingschool.com. Details of Its Corporate Driver Training business can be found at https://www.reddrivingschool.com/driver-risk-management/

Trimountain Partners
Trimountain Partners (www.trimountain.partners) is an established mid- market private equity firm focused on investing in fast-growing businesses in the broader business services, consumer and education sectors. Through its differentiated and flexible "partnership-style" investment approach, as well as its extensive experience and global networks in the sectors in which it invests, Trimountain seeks to partner with talented founder-owners, entrepreneurs and well-invested management teams in the UK, Continental Europe and North America, who are seeking the right partner to further accelerate the growth of their businesses organically and through acquisitions.

Ashridge Capital LLP
Ashridge Capital was established in 2009 by David Sherratt, formerly CEO of Kaupthing Capital Partners, and focuses on equity investments of £2-20m in growing, profitable and cash generative UK companies, with a generalist sector approach and a proactive focus on buy and build and roll- out investments in the healthcare, leisure, retail, I.T. and outsourcing sectors. For more information on Ashridge Capital, please visit: https://ashridgecapital.com