RED Driver Training appoints Sebastian Goldin as company's new CEO
We are pleased to announce the appointment of Seb Goldin as our new CEO.
Sebastian (Seb) Goldin will replace Ian McIntosh with effect from January 5, 2022 and will continue the growth of the business in both the consumer and B2B sectors.
Ian McIntosh will remain on RED's board as a non-executive director.
See the full release here:
RED Driver Training appoints Sebastian Goldin as company's new CEO

RED Driver Training which includes RED Driving School and RED Driver Risk Management, has announced the appointment of Sebastian (Seb) Goldin as the new Group CEO of the company, with effect from January 5th 2022.
Goldin joins RED from the position of Commercial Director at the TTC Group, a driver risk management business serving the corporate market. He has wide ranging experience in the driver training market having acted as Managing Director of the Institute of Advanced Motorists (IAM) and then founding the driver training company 'Business Driver'. After several successful years, Business Driver was acquired by the TTC Group and Goldin joined that organisation as Commercial Director.

He replaces Ian McIntosh who took the position of CEO of RED in 2012. Ian is stepping down as CEO after 10 years at the company which saw him transform the business, eventually helping it to earn leading status in the driving school market. Ian will oversee a smooth transition in Jan-April next year and will remain on the board of the parent company as a non-executive director.

Neil Cunningham, the RED Group Chairman, said: "On behalf of the board, I would like to thank Ian for leading the business over many years and especially during the challenges the business faced in the past 18 months. Ian has helped us select a new CEO and we now look forward to the next phase of development, led by Seb, as we grow our operations across the wide spectrum of driver training."

Ian McIntosh, CEO of RED Driving School, said: "The time has come for me to hand over the reins to a successor, and it is my intention to step down from the role of CEO around the beginning of 2022. I have thoroughly enjoyed my RED journey – it has been my absolute privilege and honour to lead a business with so many exceptional driver trainers and staffed by so many talented individuals, and I'm so proud of everything we have achieved together.

"RED has ambitious plans to continue its expansion in the driver training sector, and Seb is just the person to help drive that growth. It is a really exciting and interesting phase in the development of the company and I am confident that Seb and the management team will have great success in the next phase of business expansion."

On his appointment, Goldin said: "I am delighted to be joining RED Driver Training, and really looking forward to being part of such a dynamic and growing company. RED Driving School is enjoying an extraordinary demand for driving lessons and a key focus will be recruiting and training new instructors to meet the future demand. RED Driver Risk Management operating from its Donington Park Training Centre, presents the opportunity to help the business community meet its health and safety obligations while also reducing operating costs. I am very much looking forward to the challenge of developing these many and varied opportunities at RED in particular the highly regarded e-platform 'Automotional' which facilitates the complete driver profiling for RED's business clients."

The company is backed by lead investor Trimountain Partners and Ashridge Capital which together with management executed a leveraged buy-out in April 2019.

Ali Khanbhai, Partner and Co-Founder of Trimountain Partners, and David Sherratt, Founder and CEO of Ashridge Capital, said: "We are extremely grateful to Ian for his many years of service to RED and for being such a driving force in the business to-date. It has been a real privilege to partner with Ian and the management team of RED since our investment in April 2019, and we look forward to continuing to work with Ian at a board level going forward. We are absolutely thrilled to welcome Seb as the new CEO of RED and believe, given his breadth and depth of experience, that Seb is terrifically positioned to lead RED's continued growth in the driving school and fleet training markets, building on the solid foundation laid by Ian and the rest of team."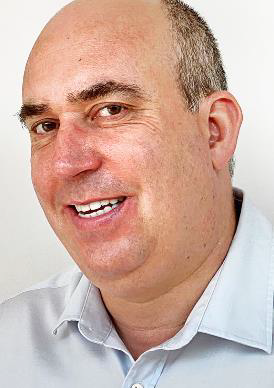 Seb Goldin

ENDS

Further information
Andy Mitchell, Commercial Director
Andy.mitchell@go-red.co.uk
07809 507214

About RED Driving School
RED Driving School, part of RDS Driving Services Ltd, is the UK's largest driving school. RED Driving School teaches in excess of 100,000 learner drivers to pass the UK government driving test each year. RED delivers a tailored teaching programme focused on helping its pupils become safe and confident drivers beyond the test stage. RED is a franchise business, allowing driving instructors to trade under the company's established and trusted name. Instructors benefit from a centralised lesson booking system, national promotion by association with RED and a range of technical and business development support services. www.reddrivingschool.com

About Trimountain Partners
Trimountain Partners (www.trimountain.partners) is an established mid-market private equity firm focused on investing in fast-growing businesses in the broader business services, consumer and education sectors. Through its differentiated and flexible "partnership-style" investment approach, as well as its extensive experience and global networks in the sectors in which it invests, Trimountain seeks to partner with talented founder-owners, entrepreneurs and well-invested management teams in the UK, North America and Continental Europe, who are seeking the right partner to further accelerate the growth of their businesses organically and through acquisitions.

About Ashridge Capital
Ashridge Capital (www.ashridgecapital.com) is a UK focused private equity firm investing in growing, profitable and cash generative companies. It seeks to partner with ambitious management teams and leverage its extensive experience of investing in and helping build growing businesses. Ashridge Capital has a generalist sector approach and a proactive fucus on buy and build and roll-out investments in the healthcare, leisure, IT, retail and outsourcing sectors.