17 December, 2020
How to pass your driving test – A guide from start to finish
Getting on the road can be a long and daunting journey, especially when thinking about the driving test and how to pass it. But you should definitely have confidence in yourself, there are over 45 million drivers on the road in the UK and with time and hard work, you'll be one of them.
But where should you start your journey? We've put together a comprehensive guide to get you from novice to pro and out on the road before you know it!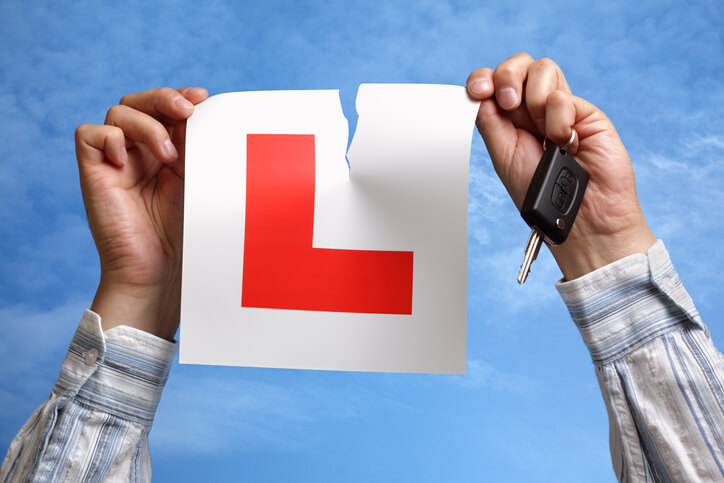 Step 1 – Where should you start?
Firstly, before you even start thinking about lessons you'll need to secure yourself a provisional driving licence.
What is a provisional driving licence?
A provisional driving licence will allow you to:
Start learning how to ride a moped or light quad bike from the age of 16
Start learning how to drive a car from the age of 17 with the following exception:
If you're getting Personal Independence Payment (PIP) you can learn to drive a car and take a test when you're 16 if you're getting, or have applied for, the mobility part of PIP.
However, this does not mean that you can now drive around on your own. A provisional licence only allows you to drive when in the vehicle with a qualified driving instructor or another individual that is over the age of 21 and has been driving for at least 3 years.
Fun fact: A provisional licence also doubles up as a form of ID!
How do you apply for a provisional licence?
Firstly, in order to apply for your provisional licence you'll need to be:
At least 15 years and 9 months old
Able to read a number plate from 20 metres away
You'll then need the following for the application itself:
To provide a legitimate form of ID; usually a passport
To provide addresses for where you have lived over the last three years
Your National Insurance number if you know it
Pay £34 by credit or debit card
Then just visit the provisional driving licence page on the GOV UK website to begin your application. It usually takes around a week for your provisional licence to arrive.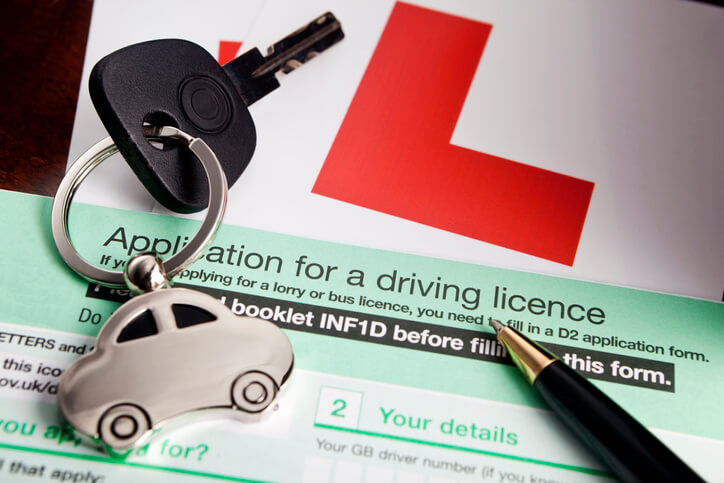 Step 2 – Plan your lessons
Now it's nearly time to start your lessons, you'll want to have a think about your goals and influencing factors.
When do you want to have passed your test by?
How much time and money do you want to invest into your lessons each week?
Deciding on these will help you then go forwards and choose the best type of lessons for you and your goals.
What are intensive courses?
Intensive courses, also known as 'crash courses' are a great option if you're looking to pass your test in the shortest time possible.
These are typically flexible courses of extended one-on-one tuition that work with an instructor to create a flexible lesson plan with the goal of passing your driving test as quickly as possible.
Pros:
Can pass in as little as a week from a complete beginner.
Many courses offer a free retest should you fail the practical test.
Mostly flexible and will work to your schedule.
The costs of your theory and practical tests are included in the package.
Cons:
They do involve a high initial cost.
They are hard work and require a great deal of focus, commitment and dedication.
You need to make sure you have a free period of time to complete.
Some people may find the fast paced, intensive environment uncomfortable.
If this sounds like it meets your goals, find out more information on intensive courses and what RED can offer. If not, it's likely that booking standard lessons will be your best option.
How many lessons should you have a week?
The average learner needs 45 hours of driving lessons, in addition to 20 hours of practice to pass the driving test. However this varies from person to person, so although this is a good figure to use as a benchmark, you should take it at your own pace and not compare yourself to others.
Generally speaking, having one lesson a week is what the average learner chooses to do. But really there is no set amount of lessons you should be having each week. Choose what suits you best!
Find out more about the different types of lessons that RED offers
Manual vs Automatic
While automatics are easier to drive, you'll only be able to legally drive automatics. You'll be unable to legally drive a manual car if you have an automatic licence.
Unless you've got disabilities preventing you from driving a manual, a manual licence will offer you more flexibility in the future and you can normally find much cheaper manual cars for your first car.
Step 3 – Find the right driving instructor for you
Finding the right driving instructor for you is invaluable. The most important thing when it comes to deciding on an instructor is choosing someone that makes you feel comfortable when you're in the driver's seat as importantly, you're most likely going to be spending 40 hours in a car together!
It may be tempting to get a relative or friend to teach you to drive, as you're already comfortable with them and they probably wouldn't charge you any (or much) for the lessons. As tempting as that may be, an expert will have much more experience teaching and will know what's expected from you in the test.
Fully qualified instructors will also have their own car to teach you in which will have dual controls which allow the instructor to take over or help out with the controls if they feel you need it at any point.
Where should you look for a driving instructor?
There's multiple ways of finding a driving instructor. Many people choose instructors based on recommendations from friends and family, however you can also visit the Approved Driving Instructor page on the DVSA website.
RED offers a range of driving instructors in order to match any specific needs that learners may have such as:
Male/Female driving instructors
Foreign language driving instructors
Automatic/Manual driving instructors
Find out more about the driving instructors at RED.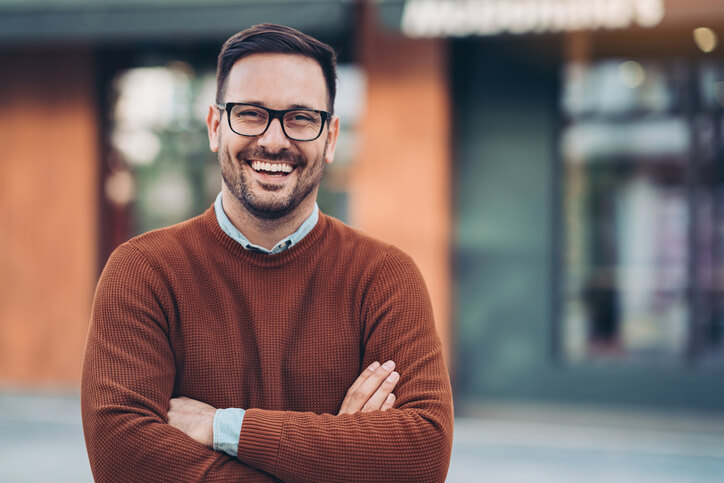 Step 4 – Starting your driving lessons
Now that you've picked your driving instructor and booked your driving lessons, it's time to cover some tips that will help you in your learning process.
What should you bring with you to your first driving lesson?
Your provisional license
A positive attitude
Highway code knowledge (beneficial, but not required)
What shoes should you wear when driving?
The main thing is wearing comfortable shoes that you're happy to drive in.
Avoid heavy shoes and stick to thin shoes that allow you to feel the pedals.
Practicing in-between your lessons
It's good to keep practicing until your next lesson comes around as this will help you become more comfortable in the car.
You can go out and practice driving with another driver over the age of 21 that has been driving for over 3 years. You'll also need to both be insured on that vehicle!
Study in-between your lessons
Studying for your theory test in-between lessons is invaluable.
This will help you get ready for taking your theory test and will also help out when you're on the road having your lessons.
Mock tests
Although this is likely something your instructor will suggest, why not ask to work some mock tests into your lessons?
This will help cement your current knowledge and will help you become more comfortable and confident when you reach the real test.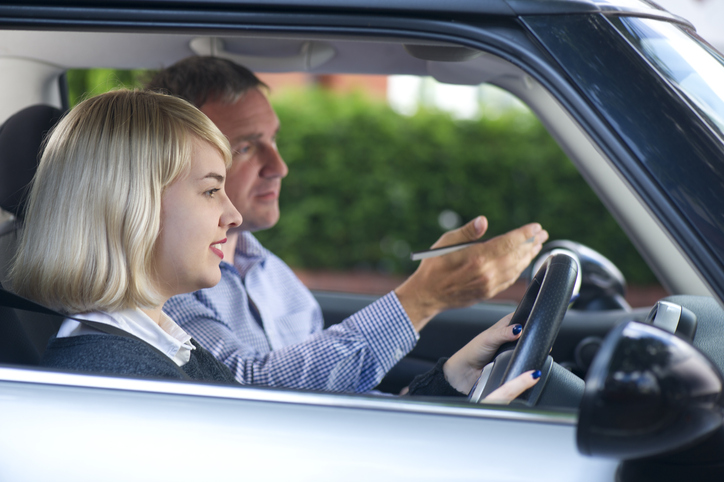 Step 5 – Taking your theory test
Once you've been learning to drive for a little while, your instructor will probably recommend that you book your theory test. You'll be completing this whilst doing your practical lessons, so as mentioned previously, you'll need to be studying between lessons!
How to book your theory test
How much does the theory test cost and how long do you have to wait?
The theory test costs £23 which will need to be paid by credit or debit card.
There's usually a waiting time of around 1 to 2 weeks, however this can change depending on demand.
You'll also need to visit your local theory test centre to take the test, you can find your nearest centre on the GOV UK website by entering your postcode.
What to expect in the theory test
The test will be made up of 50 multiple-choice questions and then a hazard perception test.
You'll have 57 minutes to complete the multiple choice test and will need to score 43 out of the 50 to pass. Before the test starts you'll be given instructions on how to complete the test, so make sure to pay attention. You'll then be given the opportunity to take a practice session so that you can get used to the format of the test.
For the hazard perception test, you'll have to view 14 video clips and click a mouse whenever you spot a hazard developing. There are 15 hazards to spot in total, with at least one hazard on each clip. The earlier you spot the hazard, the more points you can get up to a total of 5 points per hazard. You'll need to score 44 out of 75 to pass.
It's also worth noting that during covid-19, there will be some extra safety precautions in effect at your theory test centre. You can find all information regarding this on the GOV UK website.
Check out RED's guide to passing your theory test for more information, and if you're looking for some extra theory test training, we have multiple aids over on our REDs theory test training aids page.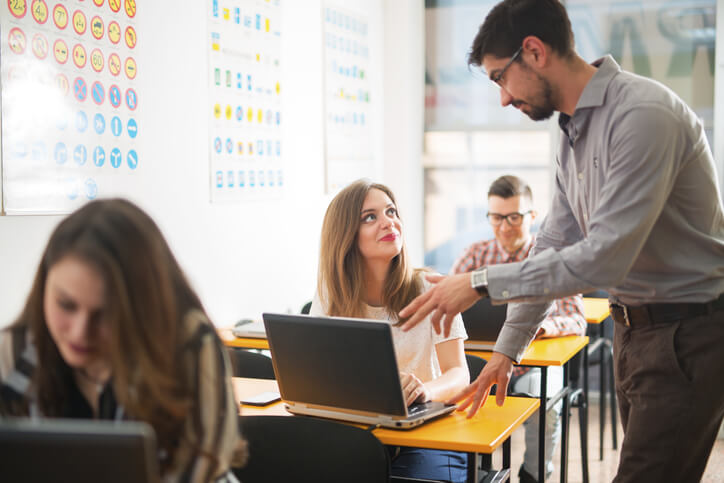 Step 6 – The practical driving test
Now that you've had plenty of lessons, passed your theory test and got the go-ahead from your instructor, it's time to take on the practical driving test.
How to book your practical test
How much does the theory test cost and how long do you have to wait?
The practical test costs £62 on weekdays or £75 on weekends.
There's usually a waiting time of 4 weeks, however this can change depending on demand.
You'll also need your UK driving licence number and your driving instructor's personal reference number (should you wish for them to attend the test with you).
When is the best time to book a driving test?
We're sure you've heard plenty of discussion around when you should book a test and how that timing can improve your chances for success. Whether that's a specific day of the week, during a certain season or even at a certain time of day. But what's the definitive answer?
Season – As you may have already guessed, taking your test in winter can throw you some extra obstacles such icy roads or even snow. Although these occurrences are usually rare, you never know what the weather may be like on your test day! Perhaps you might want to wait until the weather warms up a little.
Day of the week / time of the day – Generally speaking, the issues that could arise from these are whether or not you end up having your test whilst the roads are busy, for example, during rush-hour or during school-run traffic. Trying to book your test outside of these times will mean that there are less cars on the road during your test, leading to less congestion and a smaller likelihood of being distracted by those around you.
With this being said, you should book your driving test when it suits you best and you feel most comfortable driving. If you're interested in more information around this, take a look at our article "Ever wondered about the best time to take your driving test".
Taking your driving test!
Now it's time to take your driving test, you'll need to make sure you bring your:
Theory test pass certification
Provisional driving licence
Confidence!
The driving test usually takes around 40 minutes and is comprised of the following:
Sight check – Firstly, you'll be asked to read a number plate of a random car from 20 metres away to check your eyesight. If you cannot do this, you will not be able to progress with the rest of the test.
'Show me tell me' questions – Secondly, your examiner will ask you two 'tell me' questions about vehicle checks that you should carry out before driving. Later in the test, while you are driving, your examiner will ask you a 'show me' question. You can find a list of these questions on the GOV UK website.
General driving ability – Next, you'll get to the driving part of the test. You'll be instructed to drive in various roads and traffic conditions and your examiner will give you directions that you need to follow, however you will not drive on the motorway. You'll also be asked to safely pull over and safely pull away during this part of the test. You may also be asked to perform an emergency stop.
Reversing your vehicle – You'll be asked to carry out one of the following exercises during the test. Parallel-park at the side of the road, park in a bay, or pull up on the right-hand side of the road and reverse for two car lengths and rejoin the traffic.
Independent driving – For this section roughly a fifth of drivers taking their test will be asked to drive for about 20 minutes by following traffic signs, a series of verbal directions or a combination of both.
Once you've completed your test and arrived back at the test centre, the examiner will discuss his/her observations with you and you'll be given a pass or fail certificate.
What happens if I make a mistake on my test?
You can make up to 15 driver faults (also called minors) and still pass your test, however if you get 3 driver faults in the same area you will fail. You will also fail if the mistake you make is deemed 'serious' or 'dangerous' by your examiner. Any one of these will result in an instant fail.
Find out some tips and tricks from one of our most experienced instructors around taking your test.