/
/
Welsh Government approach to 20mph limit has many benefits, says RED
Driver Risk Management
Welsh Government approach to 20mph limit has many benefits, says RED
Driver Risk Management
19 August, 2022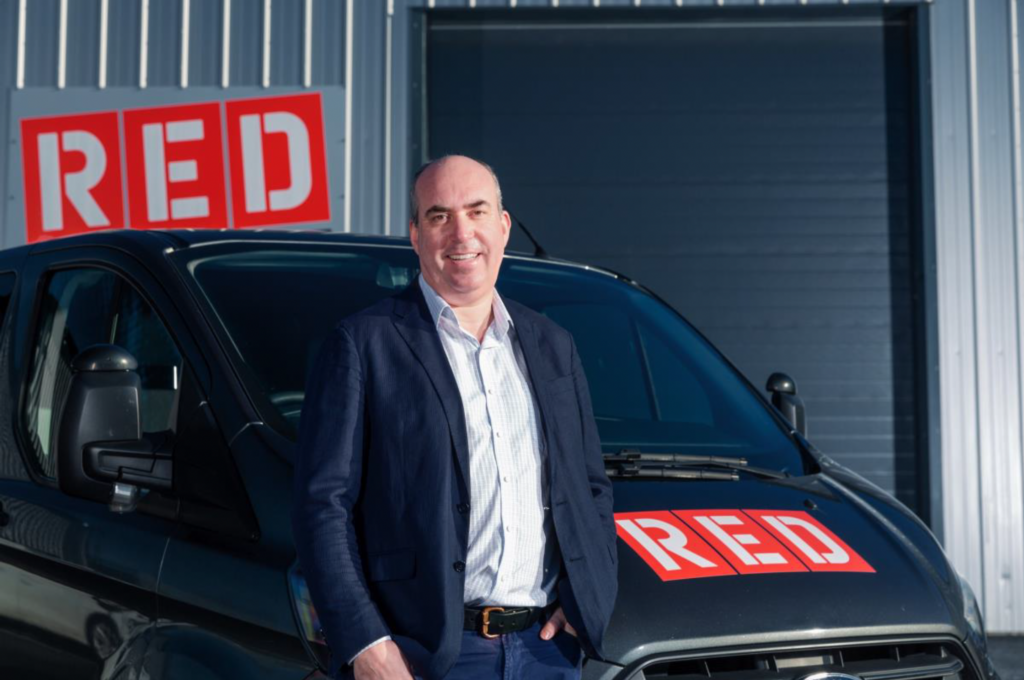 The approach taken by the Welsh Government to reduce the speed limit in built-up areas to 20mph from September 2023 has many benefits, says RED Driver Risk Management, and the rest of the UK should consider adopting it.
Seb Goldin, CEO of RED DRM, said the Welsh Government's decision was sensible, proportionate and nuanced, ensuring areas of most risk see limits dropped by default to 20mph while some built-up areas can remain at 30mph if proven to be safer. He called on the rest of the UK to adopt a similar approach – especially as the increase in near-silent electric vehicles could cause more danger to pedestrians and cyclists unaware of their presence in urban environments.
"While there are already 20mph limits around the UK, the Welsh Government is going further, and 20mph limits in urban areas can have a positive effect in reducing accidents, while businesses operating in these built-up environments should see this as positive step in road safety. Not least, this will help as firms increase the number of EVs on their fleets," he said.
"While this decision will undoubtedly receive mixed reviews, the benefits around road safety cannot be ignored. The World Health Organisation states that the most effective way to improve pedestrian safety is to reduce the speed of vehicles. In addition, the Royal Society for the Prevention of Accidents (RoSPA) states that 45% of pedestrians get killed when struck by a car going at 30mph or less, but only 5% when going at 20mph or less.
"Critics say it will slow journey times, but our driver training regularly shows there are many techniques that allow you to drive more slowly, yet get to places quicker."
Goldin said RED DRM would be interested to see any conclusions drawn from studies completed as part of the first phase of the scheme, but also supports the idea that a 'blanket' approach to the introduction of 20mph into built-up areas is not the way to go.
"There will be many roads around the country where 30mph will remain an appropriate speed. It can be counter-productive to force drivers to drive more slowly when it is not necessary. They become frustrated and this can lead to mistakes. Therefore, providing local authorities with the power to manage road safety in their local communities seems logical, as long as they introduce limits in the right way," he added. "As the saying goes 'knowledge is power' too, and driver education must be at the forefront of the roll out programme."
Further to the road safety benefits, recent research by the '20s Plenty' campaign shows that a 20mph limit can reduce CO2 levels and NOx by more than 25%, compared to 30mph. Making roads cleaner, and urban driving more efficient for fleets, are other major benefits said Goldin.
"With many local authorities having already introduced 20mph speed limits in town centres and residential areas, it seems only a matter of time before the wider changes in Wales are adopted by the rest of the UK. Taking the benefits into account, it's difficult to argue against it," he added.
---
Further information
Andy Mitchell, Commercial Director
Andy.mitchell@go-red.co.uk
07809 507214
---
About RED DRM
RED Driver Risk Management is part of the Driving Success Group which also
includes one of the UK's largest multi-award-winning driving schools. The
Driver Risk Management part of the group specialises in the delivery of
tailored programmes to reduce the road risks within organisations and
improve the safety and efficiency of work-related driving, and has more than
35 years' experience in service delivery for a wide range of clients including
SMEs, not-for-profit and large multi-national organisations. The business is a
fully accredited DVSA (Driver and Vehicles Standards Agency) Fleet Training
provider, and by training its own trainers, coaches and instructors for
corporate and fleet training work, ensures that high standards of quality are
applied consistently throughout the UK. RED DRM is accredited to ISO
standards: 9001, 27001,14001 and 18001 and has won many business awards
for its dedication to customer service. Operating from a specialist training
facility at Donington Park race circuit gives clients access to a range of
classroom, workshop and off-road driving settings.
www.redtraining.com
info@redtraining.com