/
/
RED partners with online car retailer Cazoo to help the next generation of drivers find their first vehicle
RED partners with online car retailer Cazoo to help the next generation of drivers find their first vehicle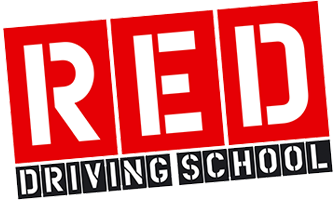 RED Driving School and Cazoo, the UK's leading online car retailer, which makes buying your next car as simple as purchasing any other product online today, are excited to announce a partnership to help build awareness of the online car market amongst the next generation of UK motorists.
RED Driving School is the largest driving school in the UK, with 68% of RED learners going on to buy a car within the first three months of passing their driving test. This made RED and Cazoo the perfect partners for this collaboration.
As part of the partnership, RED and Cazoo surveyed 1,000 current and active RED Driving School learners throughout the UK. It found that 59% of first-time car buyers would be comfortable buying a used vehicle entirely online, and 49% would also be comfortable financing their first-time car purchase online.
The rise in popularity of online vehicle sales was further shown with 80% of respondents saying that the decision on where to purchase and finance their first car would be underpinned by the reputation of the supplier and the warranty on the used vehicles.
Cazoo is pioneering the shift to online car buying and since being founded in 2018, has sold over 25,000 cars to consumers across the UK who have embraced the selection, transparency and convenience of buying quality used cars entirely online.
As a congratulatory gift to RED learners who pass their test, Cazoo will offer an incredible £250 cash-back on their car purchase.
Ian McIntosh, CEO of RED Driving School, commenting on the partnership, said: "The boom in the number of people looking to learn to drive since the end of lockdown means that over the following months we should see a huge influx in people looking to purchase their first vehicle.
"We're delighted to be partnering with Cazoo who represent the 'best in breed' of the online car retail sector. Drivers who recently passed their test want to get on the road immediately, so we're happy that Cazoo is offering RED passers £250 cash-back on their first vehicle.
"The research results reveal a clear appetite for new drivers to source and finance their first vehicle completely online. Since the start of the pandemic, we've seen more customers buying and managing their driving lessons online. This drive towards a more digital culture is now extending to other significant life-stage purchases too – and we are glad to be partnering with such a well known brand at the forefront of this change!"